Tax Forms

Checks & Forms

Bank Accessories,
Deposit Slips, etc.

Promotional Products
(with your company name/logo)


Help us GO-GREEN by accessing our online forms brochure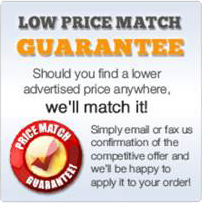 Order NOW to get the best discount and avoid the end of the year rush! Some formats have changed on the tax forms and ordering from the DPA Forms Division ensures that your tax forms will align correctly the first time you run them. Please call us at 800.660.8605 to order!

Our tax forms are IRS Guaranteed and EXCLUSIVELY recommended by Data Pro Accounting Software to always align correctly or your money back.

Due to the date sensitivity of tax forms, after January 1, all rush orders will incur a $30 rush charge plus all applicable freight charges. No product returns after 30 from ship date and not after December 15.